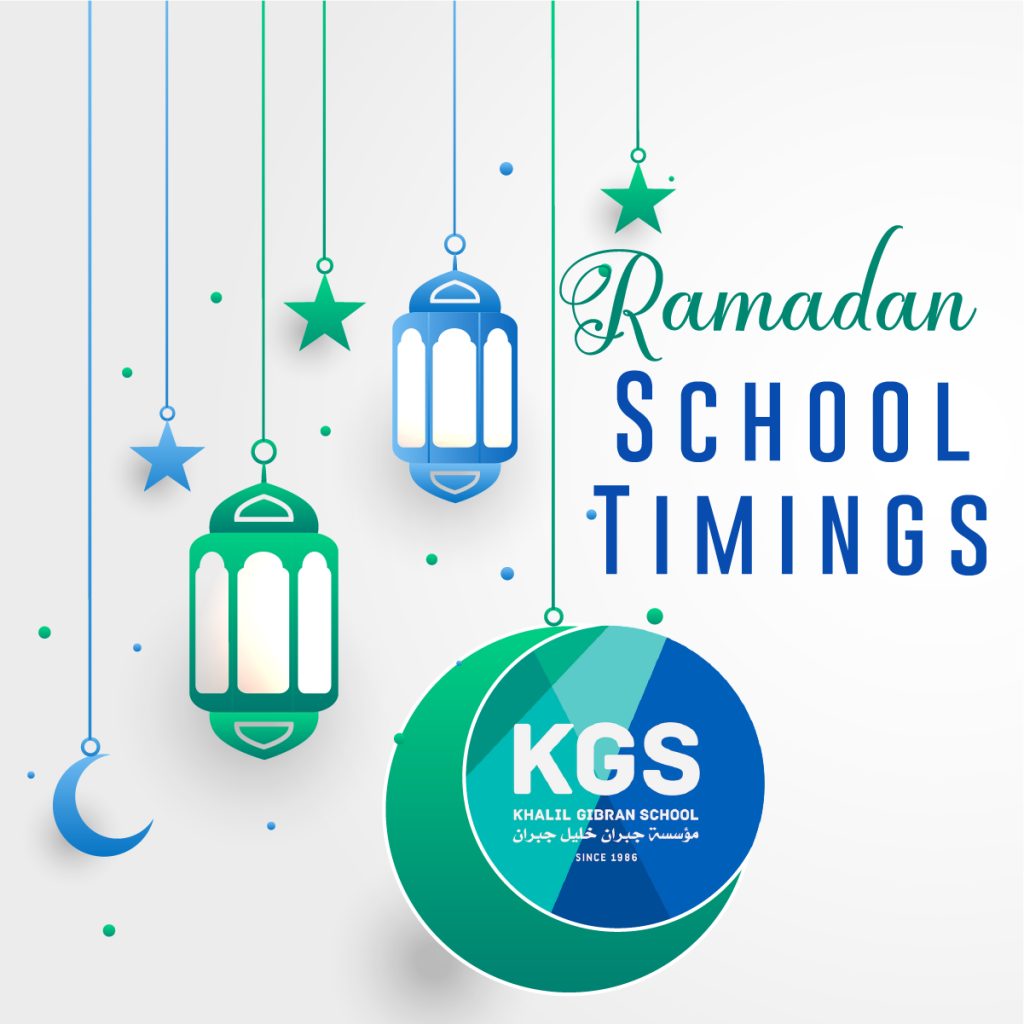 Khalil Gibran School school wishes you a happy Ramadan and would like to inform you that classes will take place from 9:00 am to 3:00 pm.
N.B: Please respect the schedule above.
    .مؤسسة خليل جبران سكول تهنئكم بحلول شهر رمضان المبارك،و بهذه المناسبة نحيطكم علما أن توقيت الدراسة سيكون من الساعة  التاسعة صباحا إلى الساعة الثالثة زوالا
ملحوظة  : المرجو احترام الأوقات المقررة.
L'établissement Khalil Gibran School vous souhaite un joyeux ramadan et vous informe du nouvel horaire d'enseignement durant le mois sacré :  Les cours auront lieu de 9h00 à 15h00. 
N.B : Prière de respecter l'horaire indiqué.